---
***CrossFit Kids classes have been temporarily suspended due to limitations from COVID-19. We hope to resume classes in the future.***
We love kids! Our active games and positive teaching strategy create a lifetime love of fitness. Kids learn basic movements with proper technique at a young age. Other benefits include improved school performance, boosted social skills, and increased confidence.
Sign up now!
---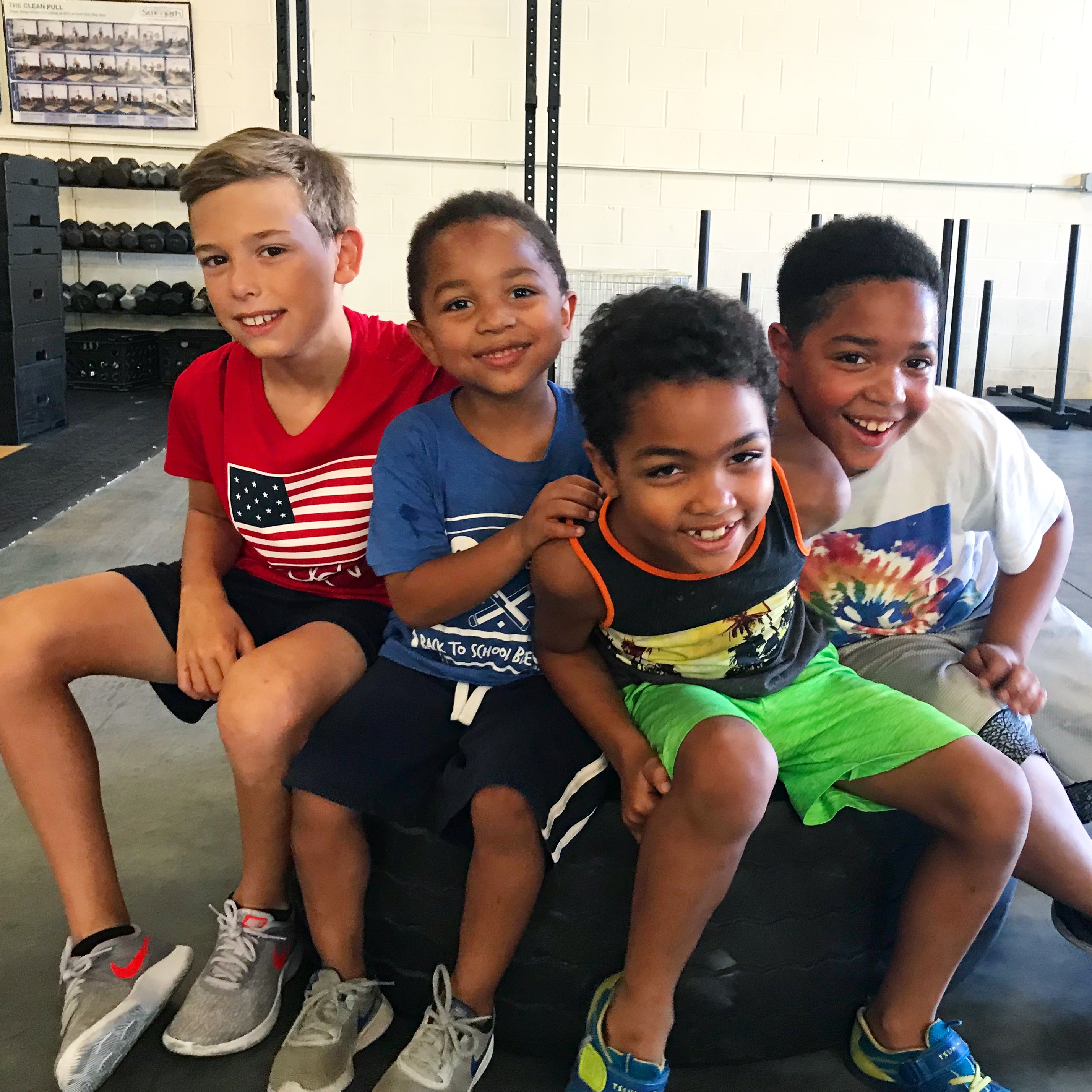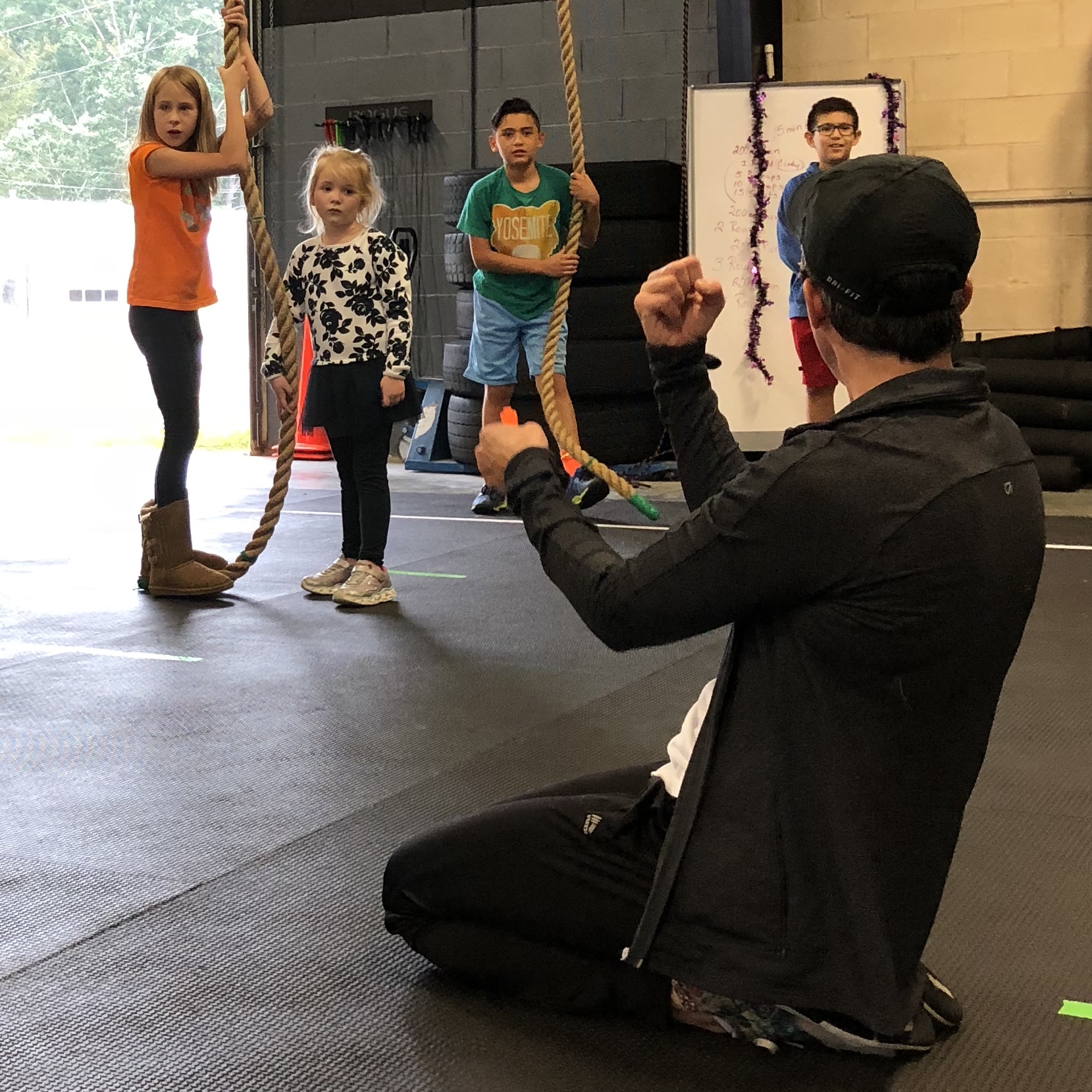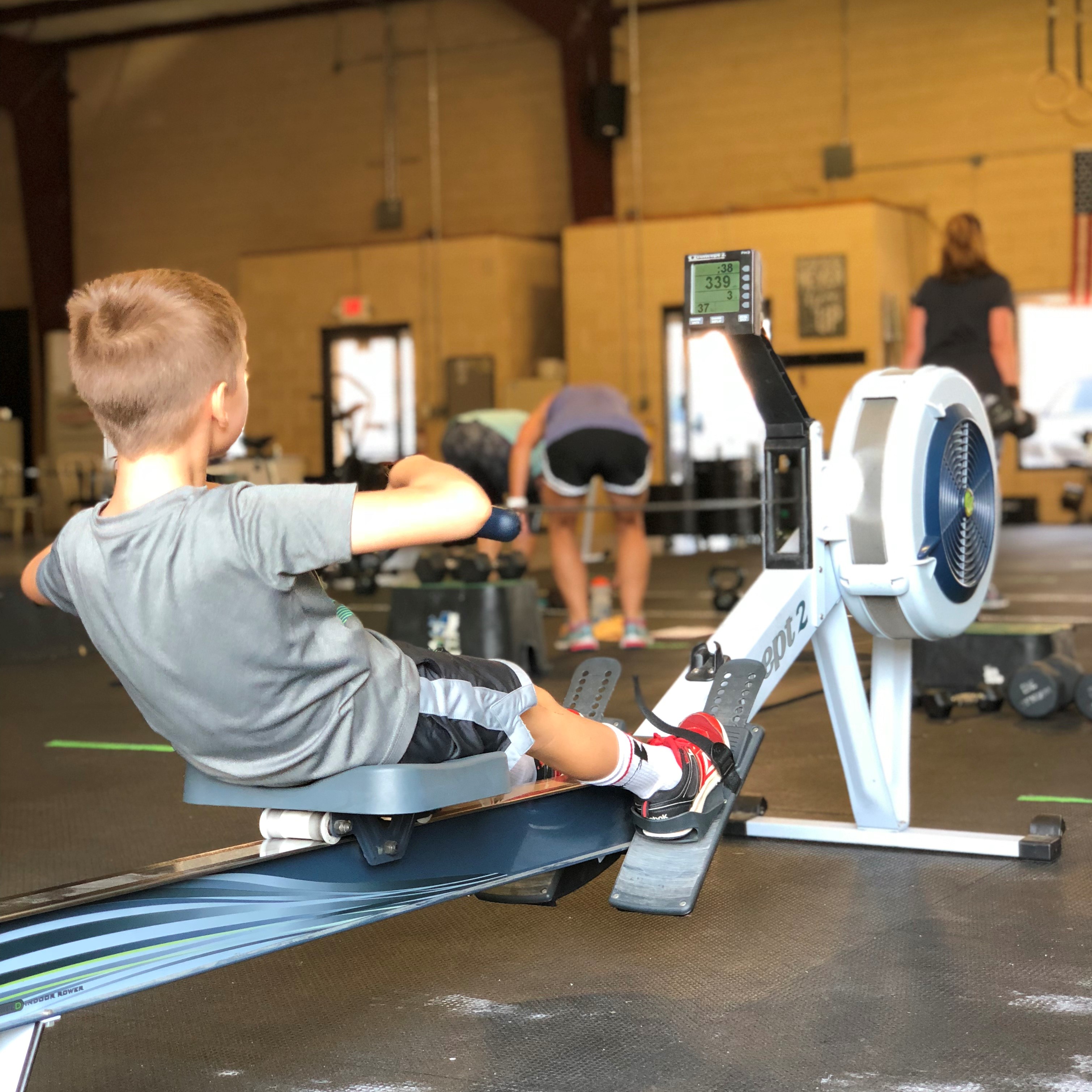 Why should your kid join CrossFit? Here are 5 reasons! 
1. Increased knowledge of healthy habits: CrossFit can help is not only providing kids with an outlet to be physically active, but also through instilling healthy habits and knowledge to them at an early age.
2. Improved athleticism: At an early age, the human brain is starting to make neurological connections and adaptations. Because of the various disciplines and tasks in CrossFit, kids who participate in it will make plenty of connections that will serve them well in later life.
3. Boost to social skills: We all know how humbling CrossFit can be, and while kids will surely enjoy the competitive aspect of it, they'll come to realize how important it is to listen to their coaches when learning how to perform movements, to stay focused and dedicated on a task until the work load is completed or the clock runs out, and to cheer on their fellow classmates who need motivation.
4. Improved school performance: Exercise isn't just good for a kid's body—it can help their mind, too. A 2013 study from the British Medical Journal found that the more active children are at age 11, the better they performed in exams in English, math and science in the following years (ages 13 and 15/16).
5. Improved confidence: So, what does a kid get from the all the aforementioned advantages to doing CrossFit? They become more confident humans, more willing to take risks and believe in their potential. They become smarter, more dedicated, more respectful, and healthier. They learn how to interact with their peers and build valuable social skills. They gain valuable knowledge into health and fitness that they can apply for the rest of their lives. All of which sets them up for a great future, wherever that future may lead them.
From: BoxLife Magazine